Explore the mysterious depths of Raccoon Mountain Caverns! With over 5.5 miles of underground wonders, this cave is a treasure trove of natural formations. Get ready to be amazed by the countless, 100% natural formations that have been exceptionally preserved. Experience the thrill of venturing into one of the most geologically active caverns in the South. Join us for an unforgettable adventure! Tennessee's Highest-Rated Cave Tour
CRYSTAL PALACE WALKING TOURS
The Crystal Palace Tour is a 45-55 minute guided walking tour through the first 1/4 mile of the cave. This section of the cave has been modified to include lights, pathways, steps, and handrails. Education is the focus of our tours and your guide will explain how caves form, provide a history of the cave, and point out a wide variety of formations such as stalactites, stalagmites, soda straws, and much more, including rare shield and helictite formations! Crystal Palace tours run every 30 min Friday – Sunday and every hour Monday – Thursday. Please call for weekday availability.
Pricing:
Adults Ages 12+: $28.99
Kids Ages 4-12: $18.99
WILD CAVE EXPEDITION TOUR
Wild Cave Expeditions are our famous "get muddy" tours which visit the deeper, undeveloped sections of the cave. These tours require participants to wear gloves, pads, lights, and helmets — all of which are provided for your use. Wild Cave tours require physical exertion, including crawling, climbing, sliding, and squeezing. With two different offerings, you will surely find the right adventure for your comfort level.
Pricing:
Canyon Crawl 2hr Expedition – $60 per participant with a max of 10 people in a group
Waterfall Dome 3.5hr Expedition – $125 per participant with a max of 8 in a group
Discover the joy of unearthing hidden treasures in a thrilling and authentic way! Experience the excitement of sifting through a genuine water sluice to uncover semi-precious gemstones, arrowheads, and fossils.
Perfect for kids. Don't miss out on this amazing opportunity! Start your treasure-hunting journey today.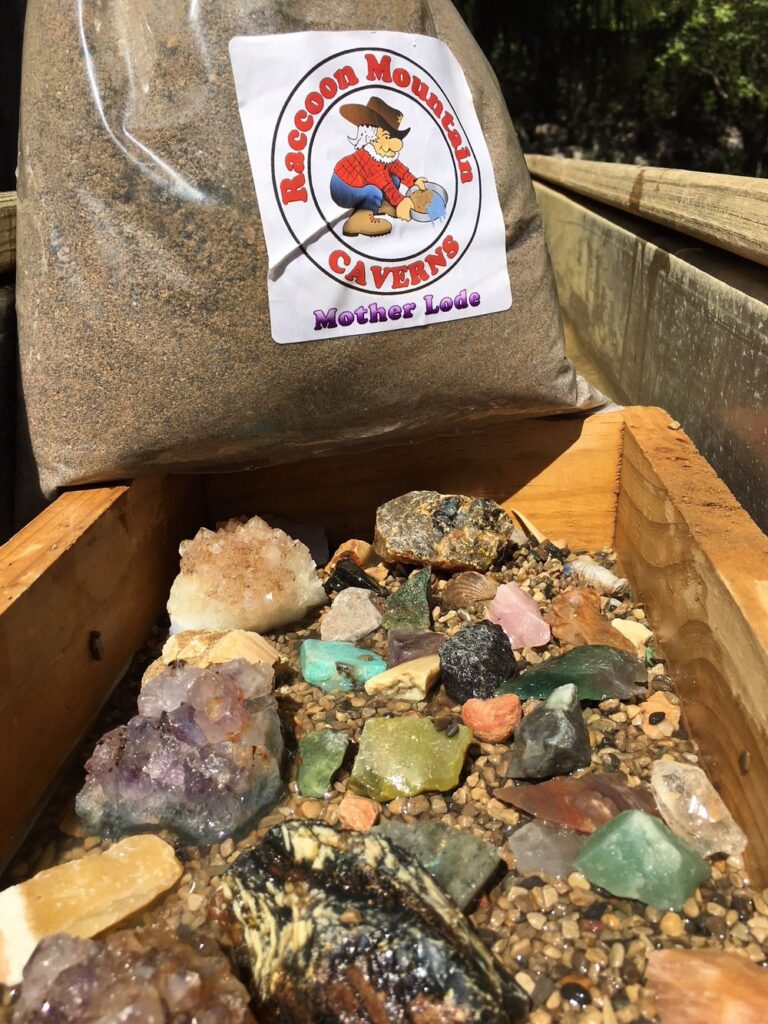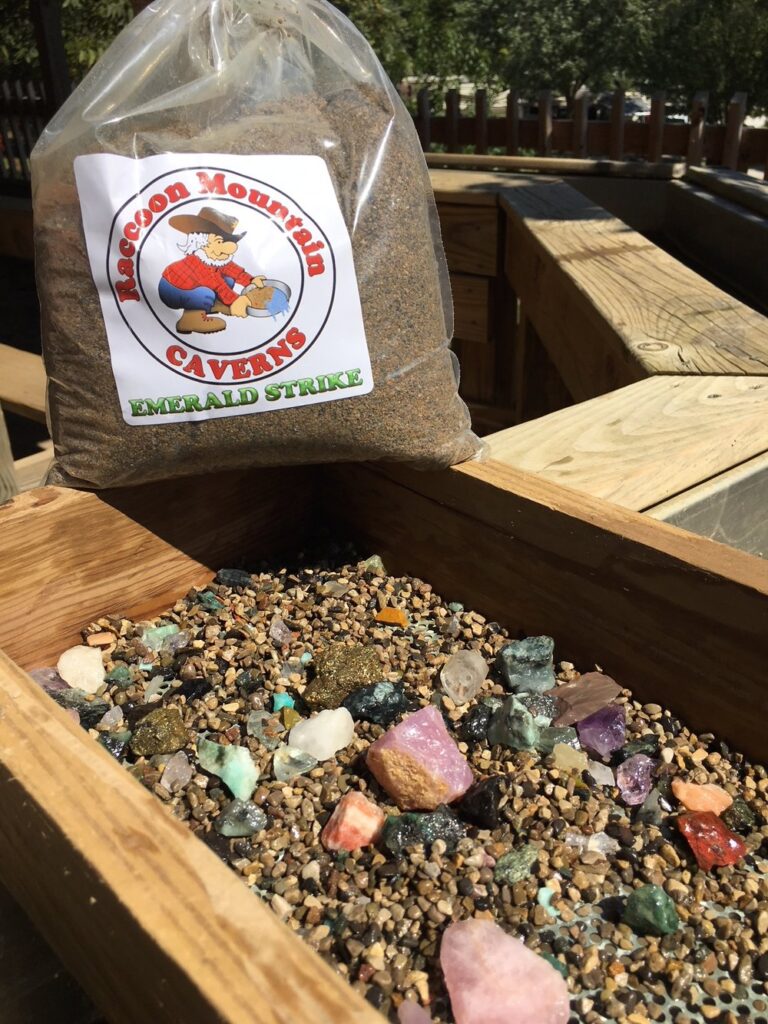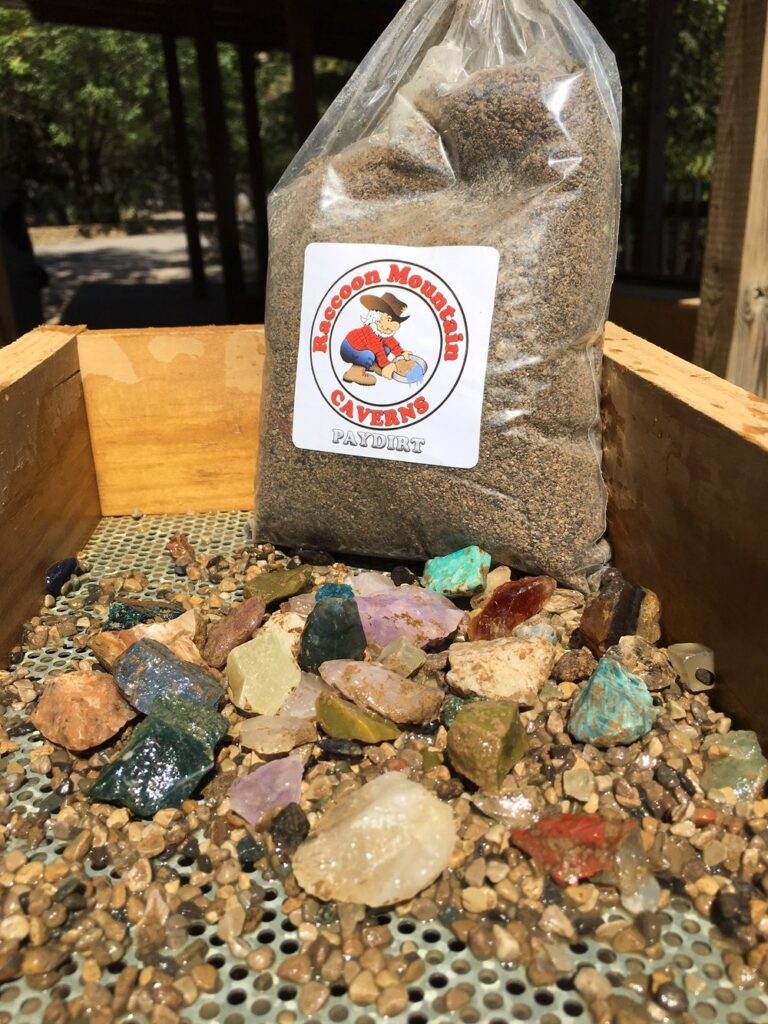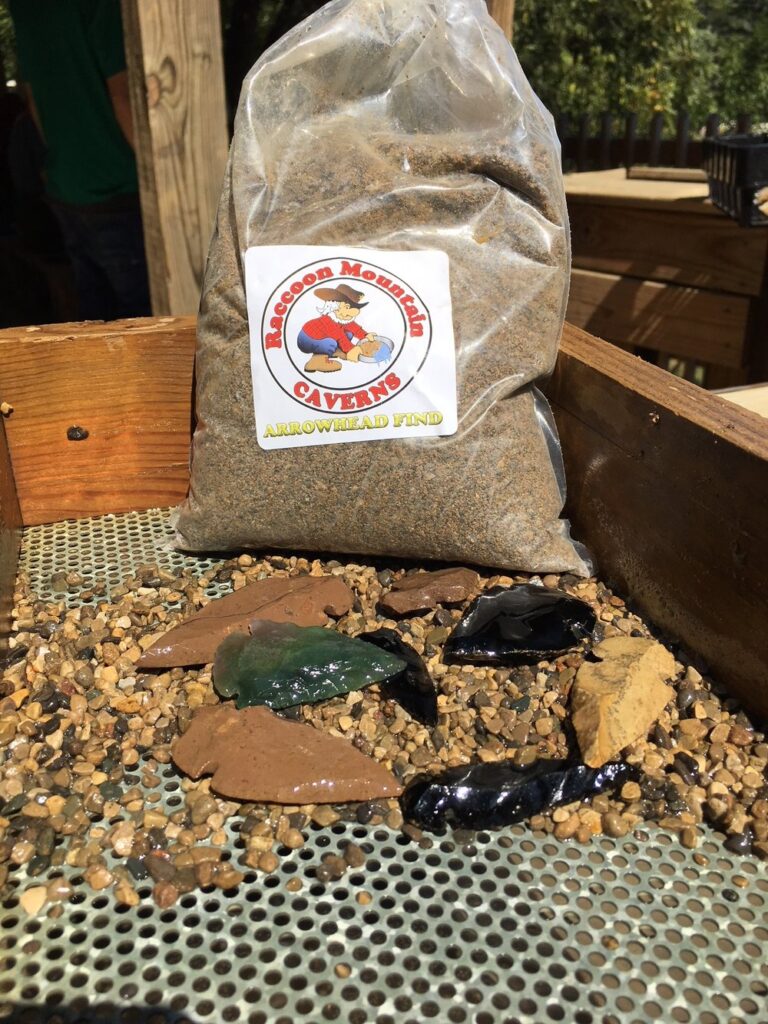 With our panning bags, you're guaranteed to discover a variety of real treasures, including amethyst, quartz, ruby, and more. Plus, you can even pan for arrowheads and ancient fossils!
Get ready for a fun and educational adventure as you learn the art of proper panning and sluicing techniques. It's a hobby that's perfect for all ages, and the stones you find can be the start of your very own rock collection.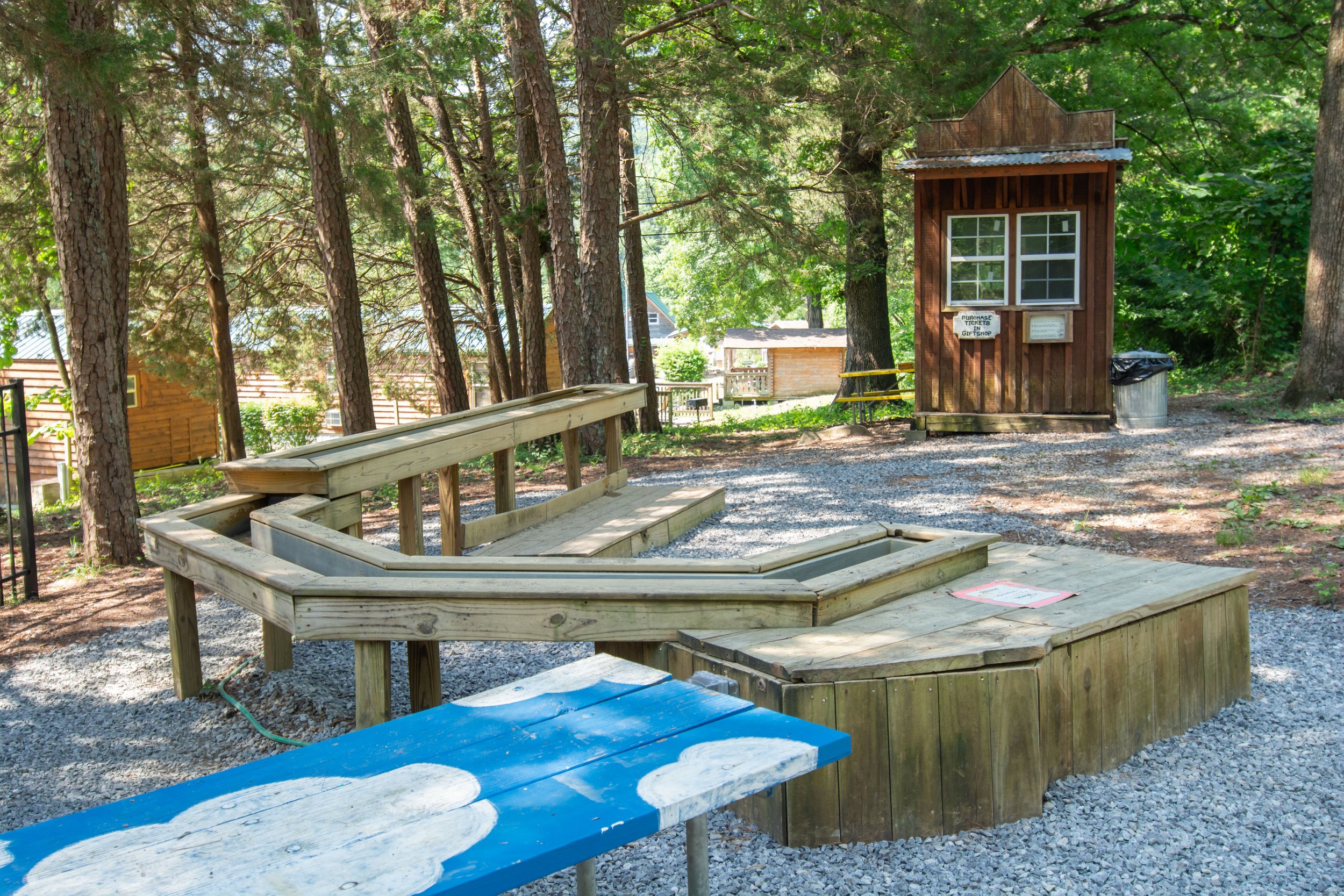 The main gift shop features a variety items for sale, including gemstones and fossils, souvenirs, t-shirts, jewelry, books, educational activities, snacks, and much more! Whether you're searching for a gorgeous display piece, a unique gift, a souvenir to remember your visit, or simply something for that post-caving hunger craving, we have the item for you!
We carry a sizable collection of beautiful gems, minerals, and fossils from around the world. These natural wonders are each unique and our selection changes often. We feature geological specimens sure to excite anyone from a casual enthusiast to a seasoned collector.
Gem panning is available for sale in the main gift shop